Welcome to Centre for Pure Sound where we offer regular Divine Union Soundbaths – journeying to the healing, re-balancing effect of the Therapeutic Pure Sounds of crystal and Tibetan singing bowls, and our ANGELS OF SOUND Voice Playshops where you will hear the extraordinary sounds your voice can make through toning and overtoning.These events take place in Dorset and the surrounding areas.
See our Events page and for bookings contact Dean 01935 389655 or email us through our Contact page.
Last minute bookings on the day please use mobile number 07798530515. Doors close at 2pm (7pm in Glastonbury) once the Therapeutic Pure Sound session has started.
We also offer our group soundbaths to interested groups within a reasonable travelling distance from us: please contact for details.
For more information click on the links below and check out the free downloads, audios and videos, see the shop for our Soundbath CD, and watch out for our new energising Chakra CDs to be released this summer.
One-to-One sound healing sessions meanwhile are a little more client-tailored as they involve finding your Personal Sonic Note and working witih crystal and Tibetan bowls just in your Key., see under One-To-Ones,. One to One Voice sessions, covering the same work as on our ANGELS OF SOUND playshops are also now available with Dean at his home in Sherborne. I can also now offer visiting 121s for voice and mini-soundbaths . See below under One to Ones.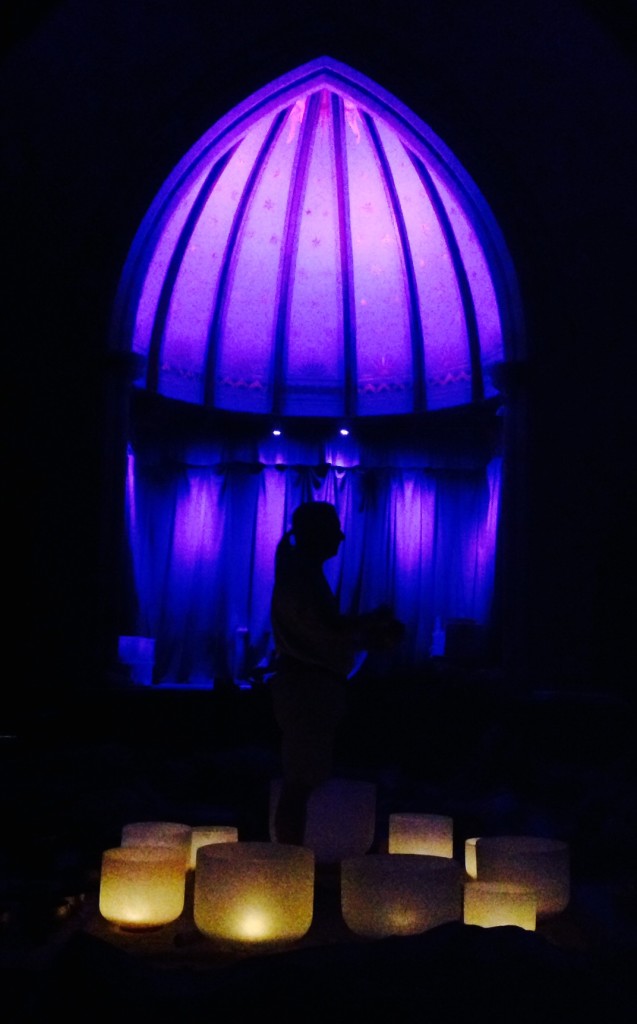 https://www.youtube.com/watch?v=DBVqV3rG6EQ
Click on the above link for the very beginning of our Divine Union Soundbath.
You can see an interview with Dean covering Pure Sound and the Overtone Scale on You Tube via the Awakening Channel, plus two excepts from the Soundbath, via the links below:
Interview
https://youtu.be/JzQra0uOoTE
Tibetan Bowls
https://youtu.be/Ba_JCEXeAa8
Crystal Bowls
https://youtu.be/JJpeBHnRDjo
The statements on this website  are not intended to diagnose, treat, cure or prevent diseases. Nothing on this website is intended to diagnose, treat or cure any physical or medical conditions. If you have a physical or medical condition, you should seek the advice of your medical professional immediately.
Click on the link below to hear Dean play one of his acoustic guitar pieces: